Naturtint Shampoo and Nutrideep Multiplier
Saturday, April 20, 2013
Over the years I've really pushed my hair to the limit. Its been green, pink, purple, black, straightened, blow dried, curled, you name it. I've been trying to grow it recently and take better care of it so when I heard about
Naturtint
's haircare range I was really interested in trying it out.
Naturtint is a
range of gentle hair colorants and hair care products with active vegetable ingredients. The range comes from a company called Natures Dream which create vegan and environmentally friendly beauty products.
The range itself comprises of a Permanent hair colour, non Permanent, hair colour, shampoo and conditioner.
The Permanent hair colours
(£9.99) are
free from
ammonia
,
resorcinol
and
parabens
and covers 100% of grey hair.
30 shades
are available and these can also be mixed to create your perfect match.
The Non Permanent colour,
Naturtint Reflex
(£9.99), comes in
6 shades
and lasts for 2 to 4 weeks.
As I have Henna in my hair at the moment I haven't tried the dyes myself but I will when my Henna has grown out. (Sometimes Henna can react a little funny with other chemicals so best to stay away from using other dyes while you have it in your hair.
I have however been using the
Shampoo
and Conditioner and I've been quite pleased with the results.
The
Naturtint Shampoo (£7.99)*
has been formulated to be used with the colourants however it is suitable for any coloured hair. If I'm honest I wasn't overly impressed with the
Shampoo
, it did the job and my hair felt clean but I felt like I was using a lot of product to make my hair feel clean so it ran out really quickly.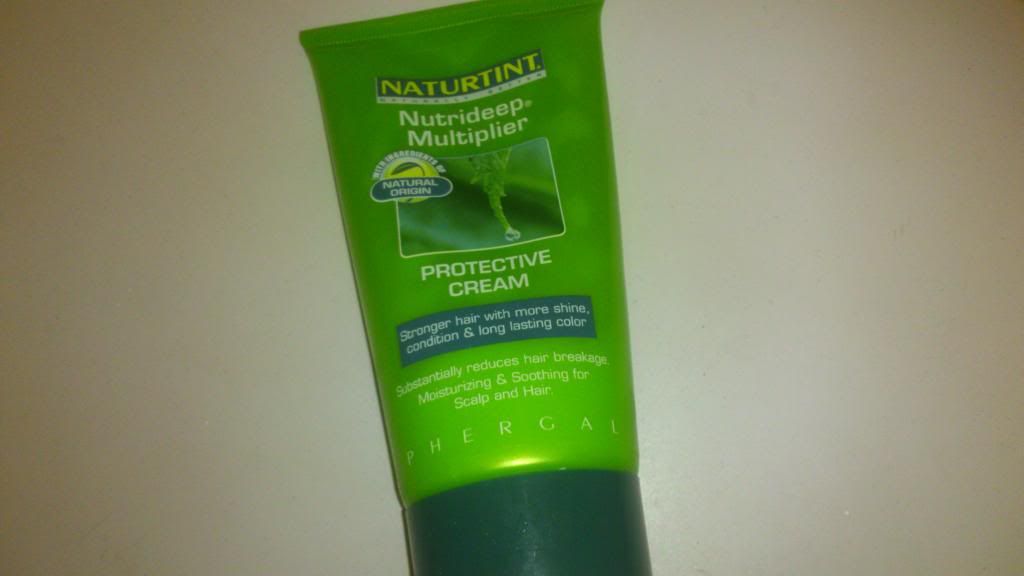 The real star of the show is the
Nutrideep Multiplier Protective Cream (£7.99)*
This can be used as a normal conditioner or as a deep conditioning treatment to protect from
external hair damage and helps to fix your colour for a vibrant finish. My hair feels really soft after using this and it leaves a lovely shine without feeling too heavy. I've still got loads of this left as you only need a tiny amount. I'd definitely consider buying this again.